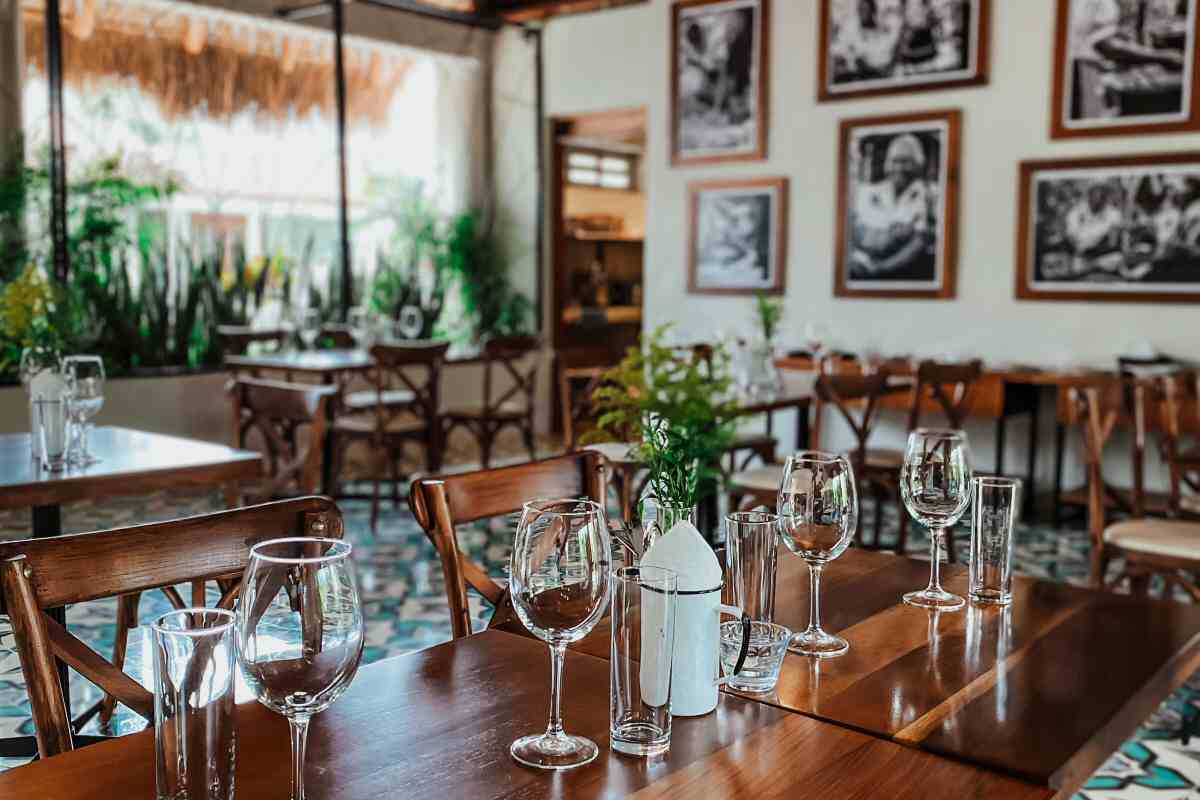 MISTURA RESTAURANTE
Delicious Regional Mexican food, excellent service.
ABOUT THE RESTAURANTE
Open 2 pm to 10 pm daily, closed on TUESDAY
Mistura is a modern Mexican style restaurant. Its name means mixture of flavors. In Mistura we seek to achieve a fusion between traditional Mexican food and modern style in the preparation of dishes using ingredients from the region to create a memorable experience.
Ask us about upcoming special events, guest chefs and seasonal dishes.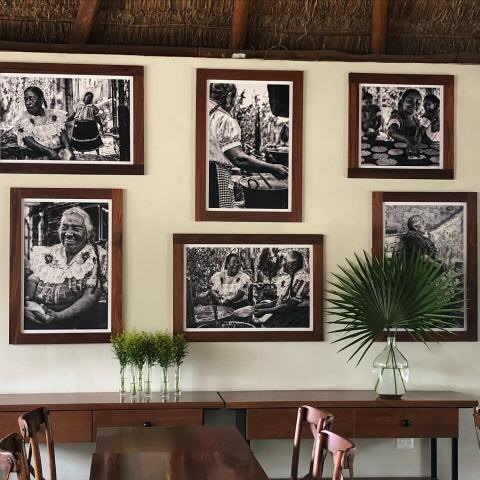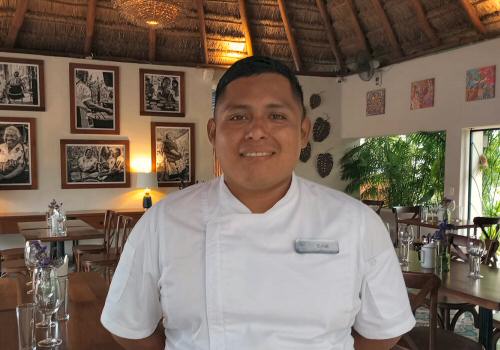 Chef ERICK PEREZ's
culinary style of Mexican cuisine at Mistura.
Originally from Bacalar, Quintana Roo. He began his career in the culinary field working as a kitchen assistant in one of the most prominent hotels in Cancun. Working with outstanding chefs in the country, he enriched his knowledge and decided to strengthen his preparation by studying gastronomy at the Livier Institute in Cancun.
He also had the opportunity to work in restaurants in Cancun, Holbox and Bacalar to continue perfecting his techniques and style. Now Erick comes to Mistura to share his knowledge of traditional Mexican cuisine taking advantage of local ingredients to enhance the flavor of each of the dishes offered in our menu.
Edgardo Valdez
2023-07-06
Un lugar con una presentación muy buena, la presentación de los platos es espectacular y con muy buen sabor. Recomendado para una buena cena en Bacalar
La combinación de sabores es increíble: recomiendo mucho las tostadas de atún, en vez de maíz es plátano y queda increíble. También recomiendo el smoothie de mango y el guacamole. Porciones MUY generosas y una gran atención. El lugar es además muy fresco, perfecto para contrarrestar el calor de Bacalar.
For me the best restaurant in Bacalar. The food is awesome, tasty and of a very high quality. The owner himself asked, at each single of the various dinners we had there, how did we liked it . Also share some recommendations with us. Loved it!!
JoceLyn Maldonado
2023-06-20
El mejor sazón sin duda
Suelo ser muy crítico con la comida, anteriormente de consumir en Mistura, acudí a alrededor de 4 restaurantes en Bacalar, mismos 4 qué la comida fue deficiente y mala. En fin, recomiendo totalmente Mistura, vale cada peso sus platillos. 5/5 Delicioso.
Khashayar Kashani Nejad
2023-06-17
Best restaurant in Bacalar! The service (especially Diego) is great, everybody is friendly and they will fulfill every wish! The food is fresh and tastes good. We ate here multiple times. We had Mexican dishes but also dishes like the pork-ribs and everything was on point. Gracias por todo
Best fish in town
Jasmine Sommer
2023-06-04
Beautiful restaurant and delicious fish dishes. Def a place to go when you are in bacalar!
Excelente servicio, la comida deliciosa
ABOUT THE FOOD
The menu is inspired by regional Mexican food. Each dish consists of unique flavors with a variety of colors, textures and tastes marked by the great variety of local products, such as the use of chili, beans, corn, tomatoes, black beans, plantains. And try our delicious fresh made desserts.